The Most Common North American Mattress Sizes
Although these are the most common sizes of conventional mattress in the US, at Everest Linens we make bedding for any and every size mattress you can dream of, including waterbeds, RV's, boats, antique beds, round beds and more. So don't worry if you don't find your mattress size on this chart. You do the measuring and we do the sewing.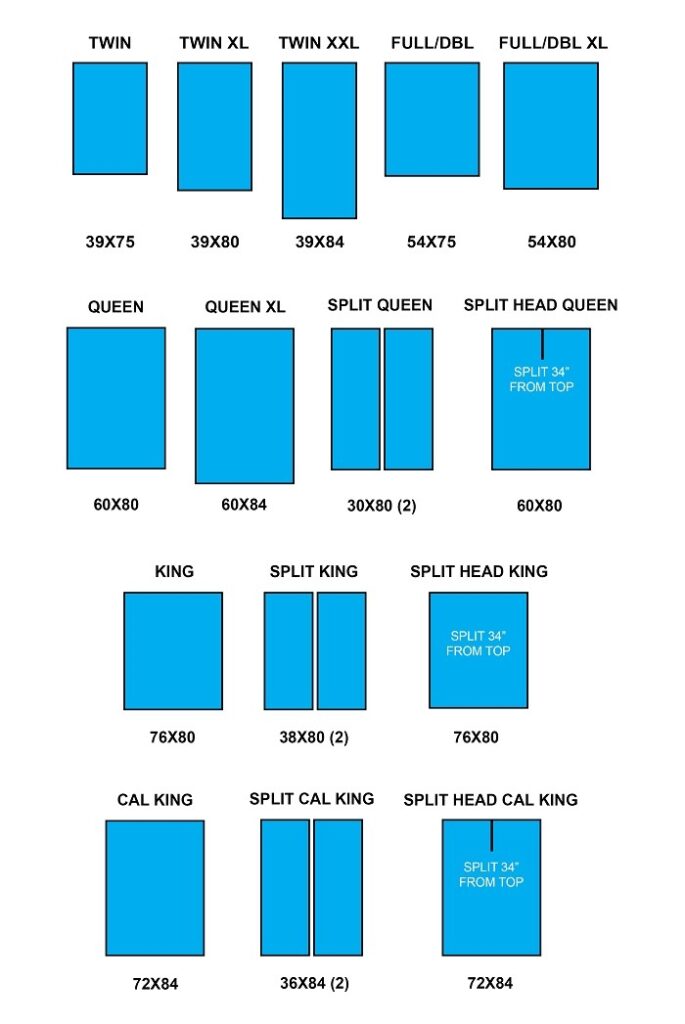 *Please note that while this chart reflects the most commonly found mattress sizes in the US, variations do occur between manufacturers. For example, some US manufacturers advertise their twin size mattresses as 39×74 and others as 38×75. So, if you are dreaming of sheets and mattress pads that truly do fit your mattress "like a glove", we strongly encourage you to measure the length, width and depth of your mattress before placing your order. At Everest, since our bedding is made to order, you will never have to settle for "universal fit" bedding ever again!